I was walking to the car park and suddenly I saw something in the air, flying towards my direction. I wanted to run, but my knee wobbled and I was grounded to the spot. I decided to crawl into my car nearby and observed the flying object from inside my car. The object flew closer, then slowly descended down and landed on the tree. It is yellow and red in colour, with a string attached to it. I took a photo of it before I got closer to inspect it.
.
.
.
.
.
.
.
.
.
.
.
.
.
.
.
.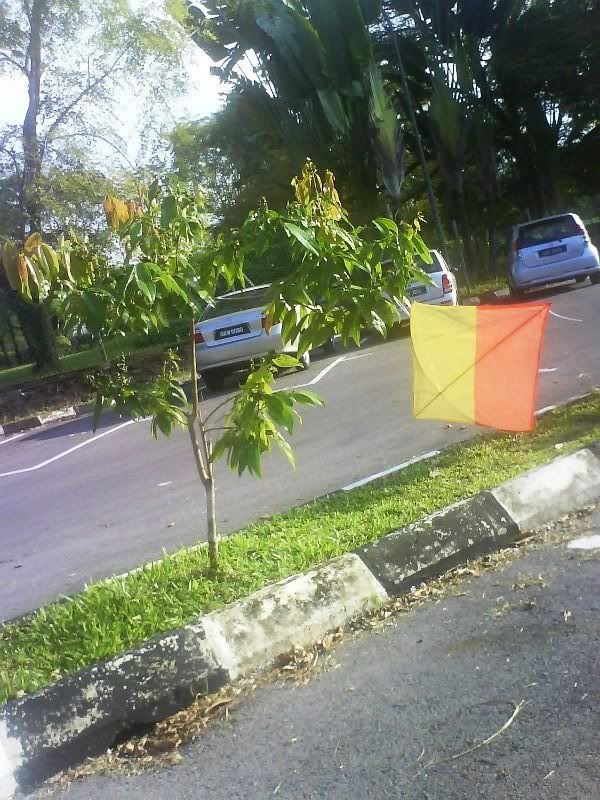 It's a kite!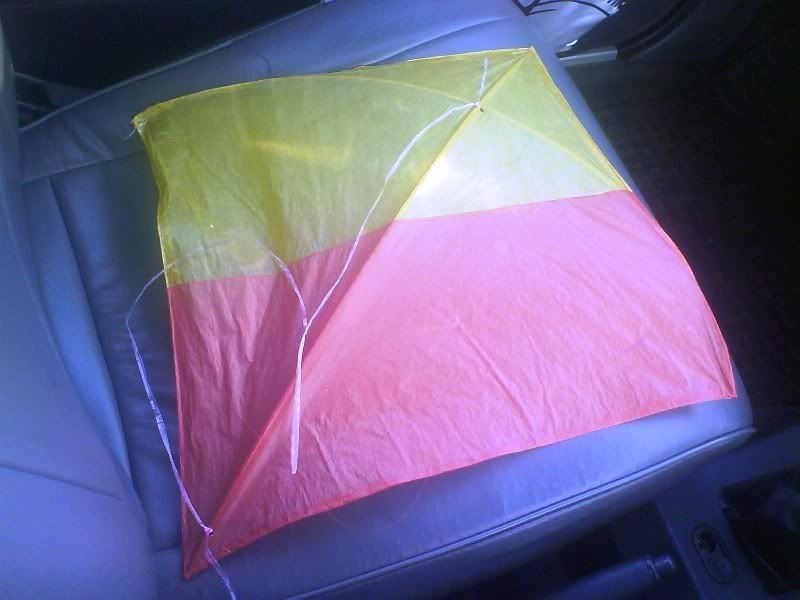 I went and took the kite with me back 😛
I was flooded with sudden burst of childhood memories, looking at the kite. I used to make my own kite when I was a kid. The simplest kite I ever made was using just 'satay sticks' (the satay snack you bought at the shop and the stick is from coconut tree leaves) and a piece of paper, which I ripped off from magazines. Here is how you make this 'cheapo' kite.
1. Prepare 2 satay sticks.  The stick you are going to use for the horizontal piece has to be 'balanced'. The way to test whether it is 'balanced', you make a mark at its center point, place the center point on your finger. If the stick drops to one side, shave a little piece from that end. Once you have shaved the piece off, test it again. Repeat this process until the horizontal stick is balanced. This is to ensure your kite will not fly side way because it is heavier on one side haha!
The vertical piece should be tested the same way except; this piece should be heavier at the bottom. Mark the end that dips toward the floor. If it is balanced, shave a piece off one side. Make sure you mark the end that is the heaviest. You will need to know this when you are assembling your kite.

Yes I know. I love MS Paint.
2. Then get a piece of paper, back then I used to  paper from magazine or old school workbook haha! Paper from newpapers is too thin. Take the center page of a magazine so I could make a bigger kite. Then cut out a square shape, and insert the satay sticks. Then you fold the paper on both sides of the satay sticks, secured the string at correct locations and ta daa!! Off you go!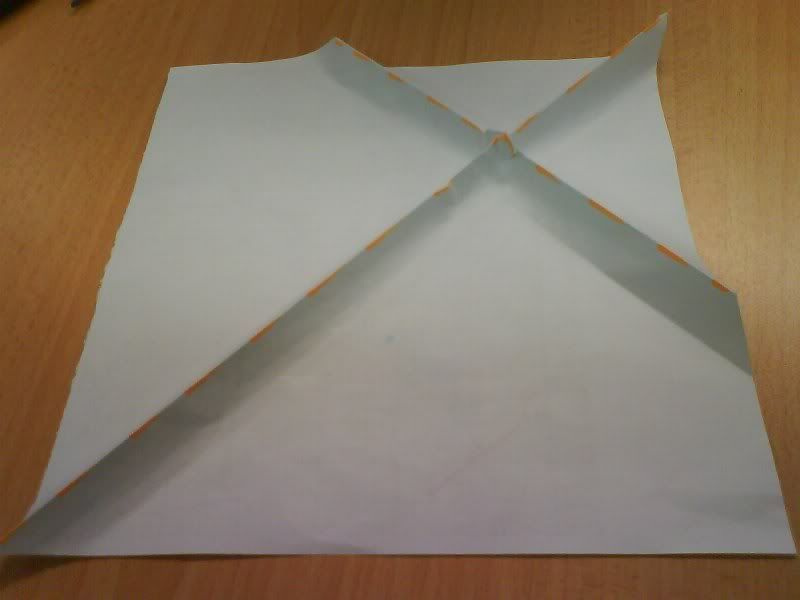 The both sides of the horizontal and vertical sticks should be folded up, to give better wind resistance. LOL!
Ehem, this simple cheapo kite can fly okay.. for real! Tried and tasted many times when I was around 7-8 years old, battling my 'cheapo' kite with other kids. After a while, I decided to make a better and proper kite using bamboo, coloured 'mahjong' or tissue paper – nicely designed and decorated and went to conquer the neighbourhood 'battle of the kites' with 'glass' strings! So much fun! Probably one day I should do a post how to make a kick-ass glass strings. Heh?
The games we played as kids back then normally involved running around under the sun (or rain), not sitting on a comfortable couch and only moving your fingers, chewing on Mister Potato chips. We went fishing at ponds, catching small fishes at drains, cycling from one 'ghetto' to another, playing marbles, sand balls fight at construction sites, shooting game, police and thief, rubber bands 'shooting' competition, flipping cards and many more. We went from one neighborhood to another and if you are good, people from other places would come just to 'challenge' you. We battled it out there face to face, not sitting behind a computer screen and clicking mouse. LOL! Damn, time flies, waiting for no one heh?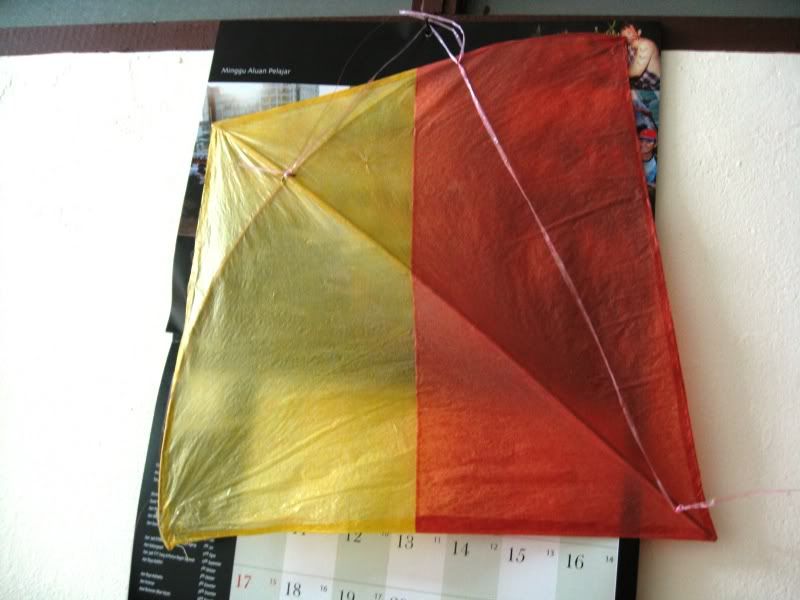 So anyone want to go fly kite with me?
Tags: Games, Kid time, Kite, Making Kite, Memories, Reminiscence