I saw this man on a motorbike this morning on my way to work. I could not resist to snap a photo.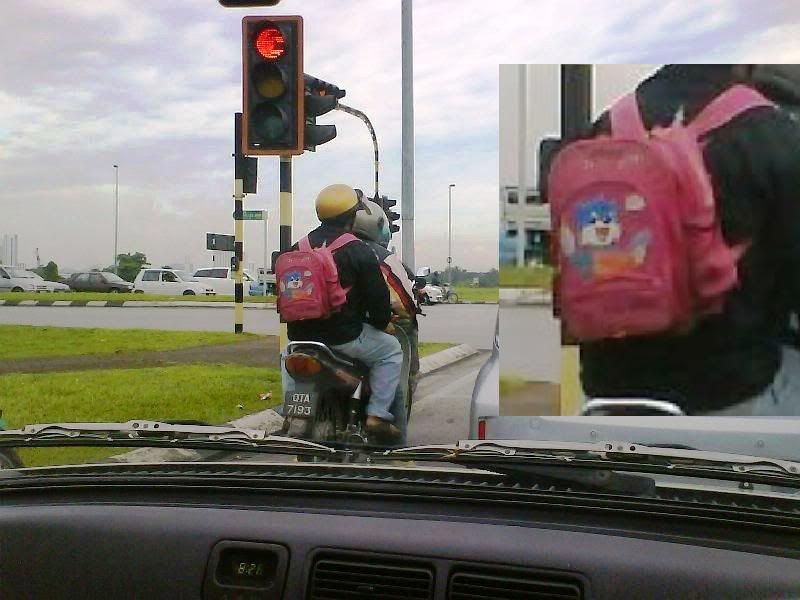 How you think he got the cute pink cartoon bag?
1. He bought it for himself. He loves pink, cute cartoon bag.
2. He borrowed it from his daughter or his niece or his neighbour's daughter.
The conversation probably went like this:
Man: Sweetie, papa wants to borrow your cute little pink cartoon bag to work, can or not?

Daughter: Papa, you have your own bag. I want to use my cute little pink cartoon bag too.

Man: It is too cute, papa wants to use it for a day. Please?

Daughter: Then I use your bag? Ok then, but you must buy me Tin Tam.

Man: Thanks sweetie! You are so kind. Come papa give you a kiss. Muaks!
ps: Pink is the new black!