I am writing this because I damn 'tak puas hati' with the decision to award Shah Rukh Khan a Datukship. That sonofabitch ass kisser Chief Minister of Malacca even defended the decision! Fine, as a proud Sarawakian, I am joining hand with my fellow bloggers, initiated by KennLeandre to lobby for Datukship for the hottest Datuk on earth!! Here come Datuk Jessica Alba!!!!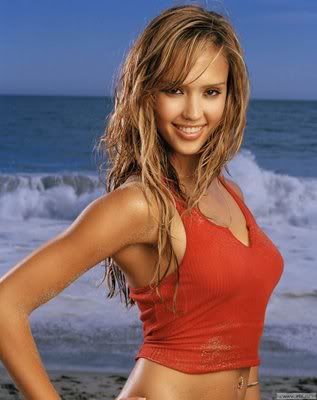 a
Hottest Datuk in waiting!
Little known to many people, Jessica Alba actually shot a movie in Sarawak before She plays the role as an Iban girl in the movie – The Sleeping Dictionary which was filmed in Sarawak, set during the time of the British Colonial rule in the 1930s. (Shah Rukh Khan only shot a movie scene in Malacca. A movie scene and get awarded a Datukship? Ceh! We have a better contender, with the while film shot in Sarawak!)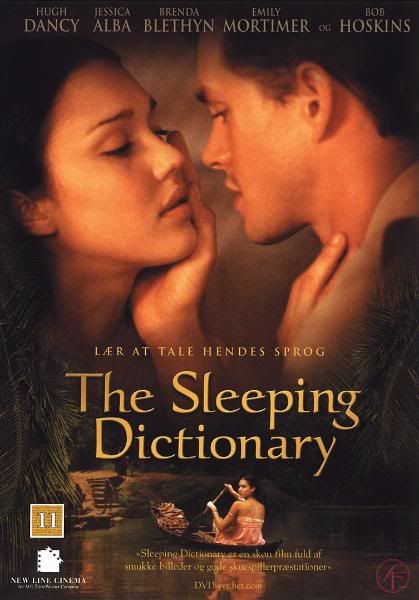 The Sleeping Dictionary movie poster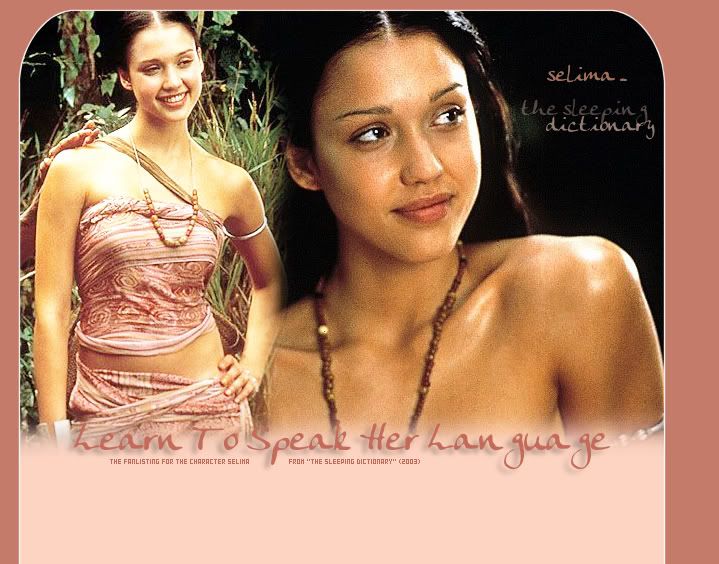 Jessica Alba as Iban girl says to me, "Nuan ka nyadi sulu ati aku?" I say, "Nuan meh pangan aku, nadai meh urang bukai ulih nganti nuan. Nuan aja alam ati aku". Yoohoo!!
What? She's too sexy? Exactly my point why she should be awarded the Datukship! Sexiest Datuk alive. Go away Michelle Yeoh! What? She reveals too much skin? Eh, Shah Rukh Khan also shed his clothes everynow and then, shaking his booty in his films, no problem right? Be fair we must!
Ask yourself, Shah Rukh Khan or Jessica Alba? Shah Rukh Khan jee nahi, Jessica Alba ha jee! (pardon my Hindi language. It's been a while since I watched any Hindustan movies)
JESSICA ALBA FOR DATUKSHIP!
ps: Ehem, Jessica goes topless in the movie, with some love scenes..  Wait, SRK also goes topless, no issue right?

pss: Ok Kenn, supported you on this! Pimped your blog as well 😛
Updated 2.50pm: I just realised Kenny Sia wrote about Datukship for Jessica Alba before, after a friend mentioned it to me.
xxxx xxxx
Today at 2:18pm
Reply
thought Bong dislikes reading Kenny Sia's stuff.
He wrote about the whole datukship for Jessica cos Melaka wanted to give one away to SRK.
I have not read Kennysia.com for quite some time, so I have no idea he blogged about this before. Ehe, just before anyone of you make any comment about me plagiarising him, well I don't. Neither does KennLeandre, I think. Great minds think alike no? Nyahahahahaha! Well, go over to Kenny Sia's blog, he has more photos of Jessica Alba wearing Iban traditional costume. *salivating*
Tags: Celebrities, Datukship, Iban, Jessica Alba, Malaysia, Photos, Sarawak, Shah Rukh Khan, The Sleeping Dictionary