What a way to start my Friday morning!
I was waiting for my morning bus when I received a sms from Suituapui.
"… tell bongkersz that his blog has been hacked by two ppl. Koders and 3xTorT are the fella… from daniel liew"
Apparently Daniel Liew told Suituapui to pass the message to me. Thanks STP and Daniel. I was on my way so I asked Life4hire to check for me. He later told me, only Cpanel couldn't be accessed, the rest no problem. I was actually quite calm and relax over the thing because I just did a backup of my entries and database yesterday. Worst comes to worst, I can reinstall everything again. I have no idea when they 'hacked' my blog but if you tried to access my blog this morning, you probably see something like this: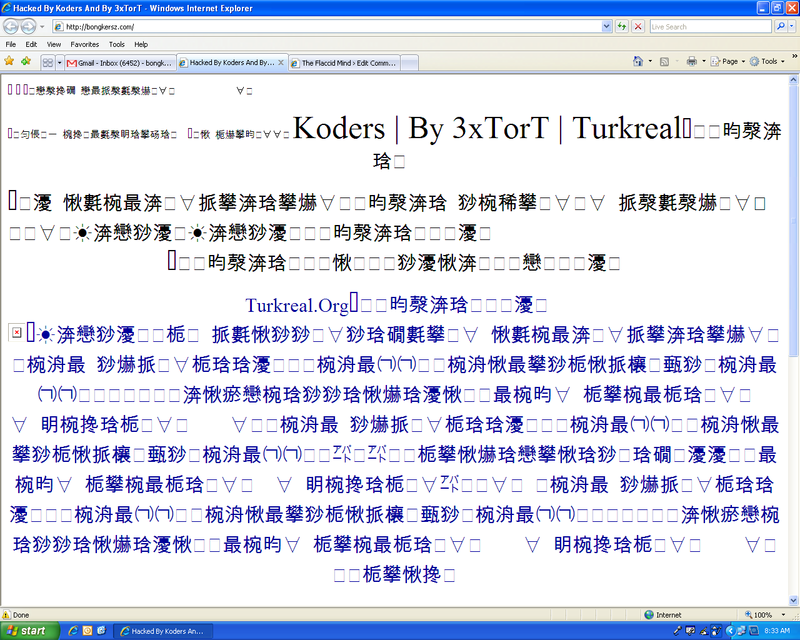 Leandre sent me the print screen of the defacers' signature. Cool eh? Love the image.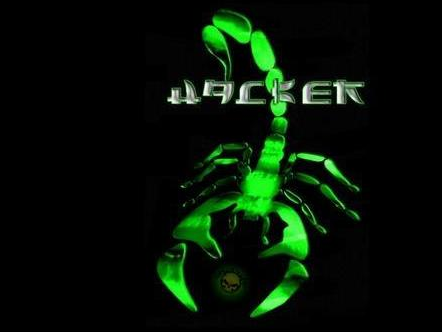 Luckily the 'hax0rs' just redirected the url and didn't touch the rest. The database and everything still intact. I called up the server's admin and he gave me a new password for my Cpanel and advised me to have different passwords for my WordPress database and Cpanel. Thanks Mizan! He deleted the index.php file, so I went and downloaded the latest version of WordPress, uploaded the index.php file and waalaaaa!
The Flaccid Mind is back and running! Just did an upgrade to the latest WordPress version, changed my passwords, backup everything.
It is Friday! This is not going to spoil my day! Happy Merry weekends people!
Moral of the story: Do your backups as often as you can! Right, Nono?
ps: Sootsprite's quote – If you can smile when things go wrong, you have someone in mind to blame. Er, who should I blame?

pss: I hope it has nothing to do with my previous post. I was talking about shitting birds.. what?