First and foremost, congratulation to Lee Chong Wei for bringing back a silver medal for Malaysia! You did us proud.
Fighting world's number one, Lin Dan at his homeground – China and at the game – Olympics hosted first time by China is definitely not a walk in the park. Lin Dan definitely was in his best moment, too powerful for anyone to take him on last night. Lin Dan deserved his goal medal, he was super quick, reactive and he played with such great confidence boosted by the amazing home crowd. Lee Chong did his best and Malaysians are proud of him. I know I am. Noktah Hitam as well. Melbie too.
I was having dinner with Mar and Lola last night. She is leaving for Brunei next month and I have been in  Kuching for nearly 2 months now and yet to meet up with them for dinner, the timing could not be more perfect that this, ehe!  We had dinner at Fork and Knife, a small casual dining restaurant near Upwell Supermarket at Jalan Song. Lazy want to draw a map for you guys, but if you want to know the direction to the place let me know.
I forgot to bring my camera, so I just took few photos with my mobile phone. The food is quite nice and at affordable price. The serving portion according to Mar and Lola, not filling enough but I had ginger bread, mushroom soup, mixed fruit salad, orange juice and mixed grill so don't ask me hehe.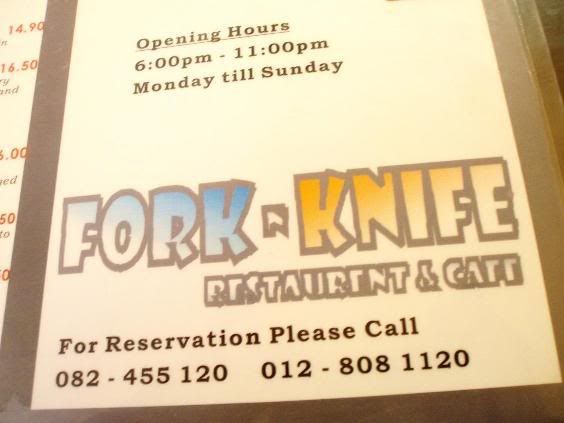 Pork Fork & Knife contact numbers.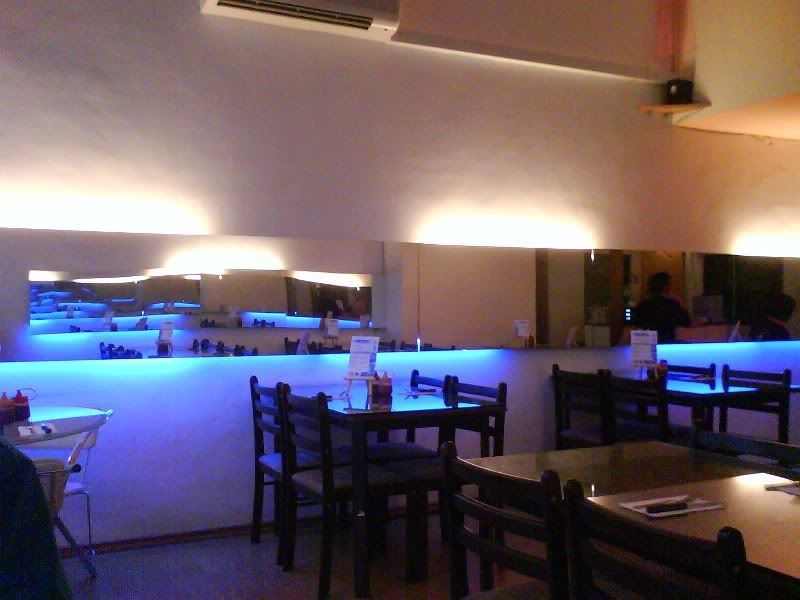 Nice place, love the lighting and mirrors on wall. Occasionally can check my hair head.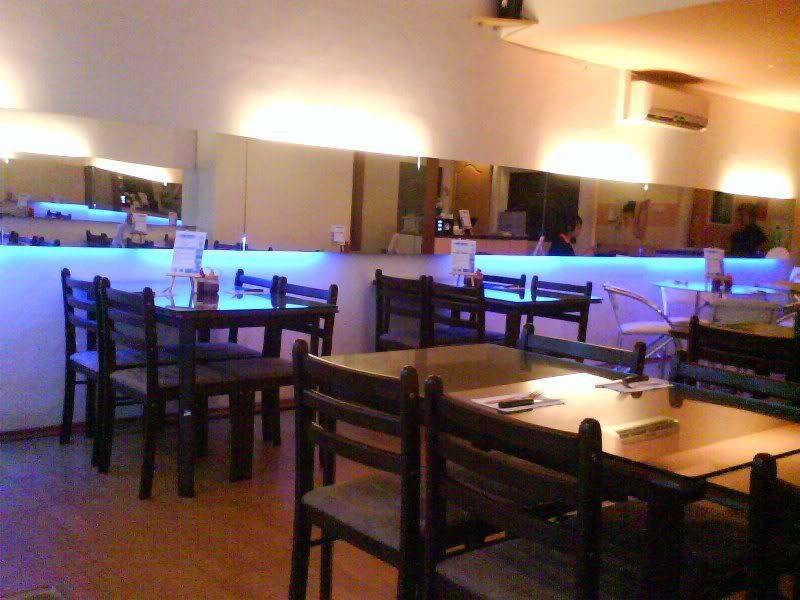 Not many customers around when we were there, still early perhaps?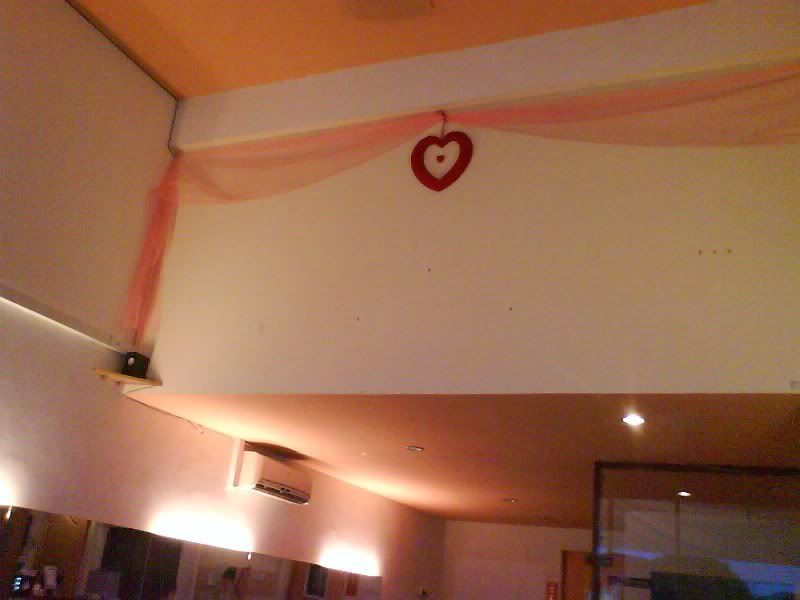 Er, whose wedding??
Quiet place, perfect place for 'whispering' talks.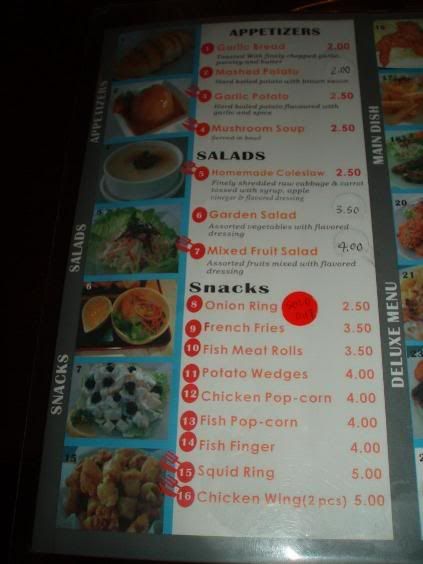 Make your selection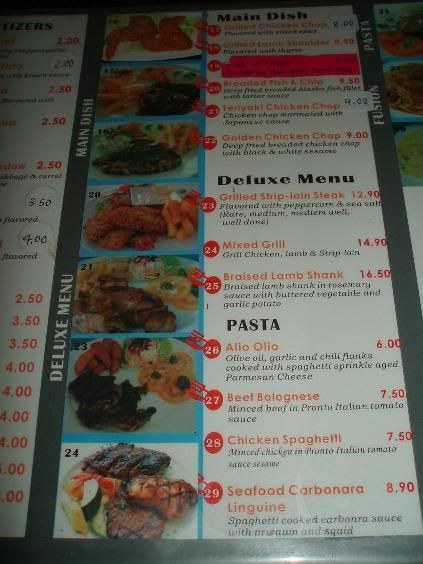 The staff recommended braised lamb shank, which none of us ordered lol!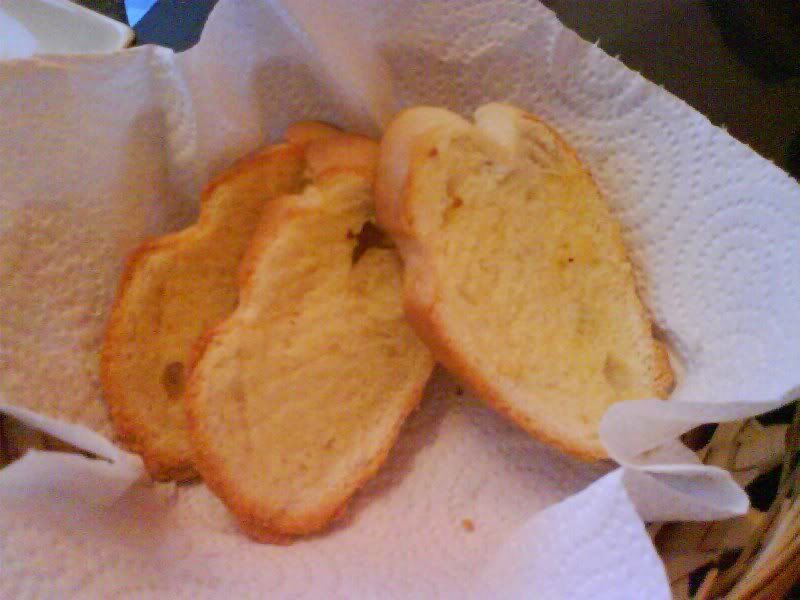 Garlic bread – 4 pieces. One piece already in my mouth.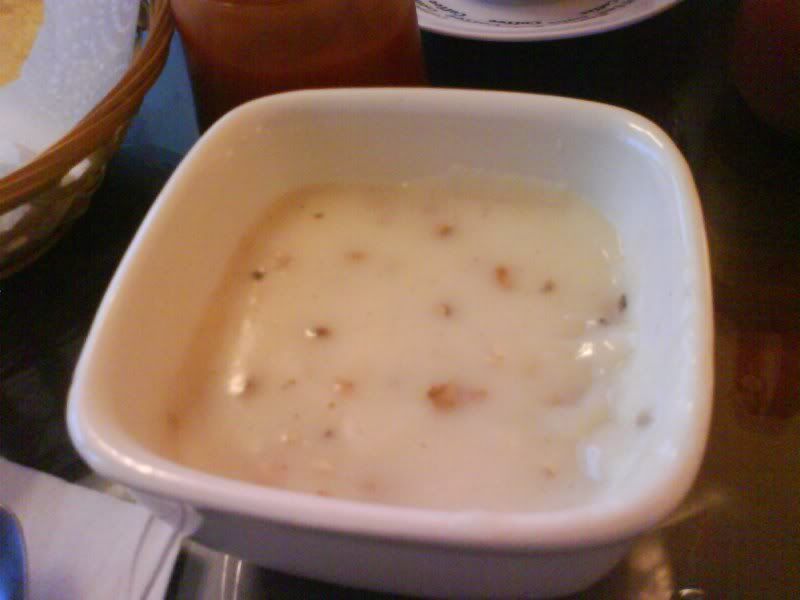 Mushroom soup – a bit too thick for my liking.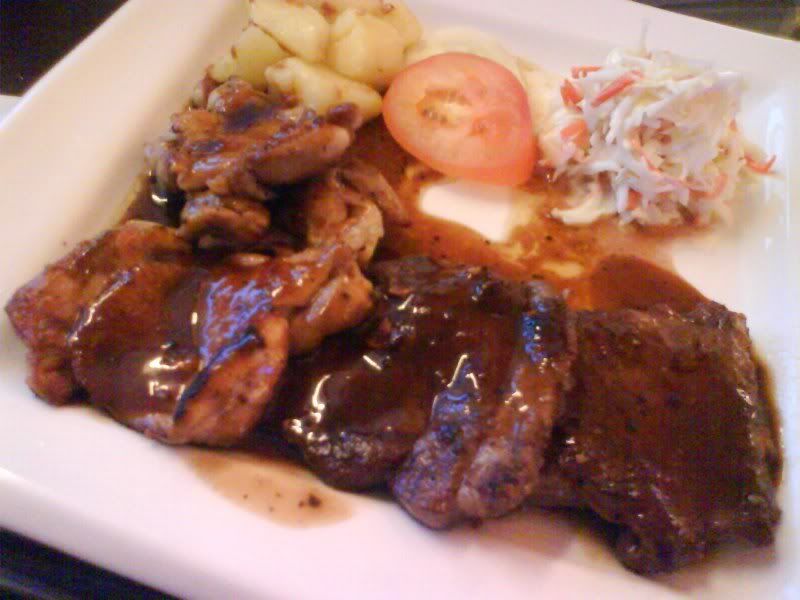 Mixed grill. I loved the grilled chicken and the sauce.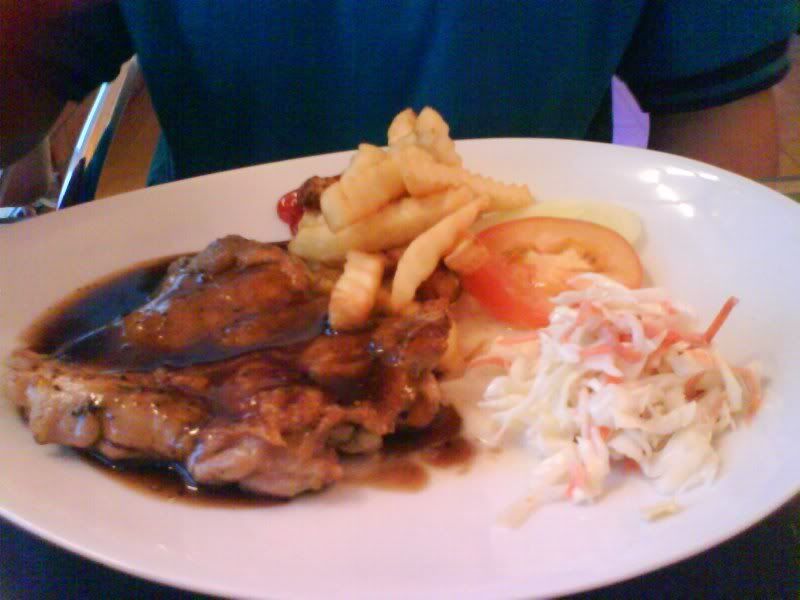 Grilled chicken chop – ordered by Mar's Best Boy Friend.
Seafood carbonara linguine? I think haha! Cheesy Fettucini

4 persons ordered mixed grill, grilled chicken chop, beef bolognese, seafood carbonara linguine cheesy fettucini, mushroom soup, garlic breads, 2 plates of mixed fruit salad, hot mocha and 3 glasses of fruit juice and the damage done – RM 51.70 included tax. Cheap no?
Didn't get to take Lola's Beef Bolognese, she gobbled it down too fast. Er, actually I was busy eating when her food came. We were busy eating and talking and we are not suffering from severe blogging syndrome and do not have big toy like Clare, so not many photos to see haha! Anyway I managed to take one very important photo, the obligatory self camwhored pose.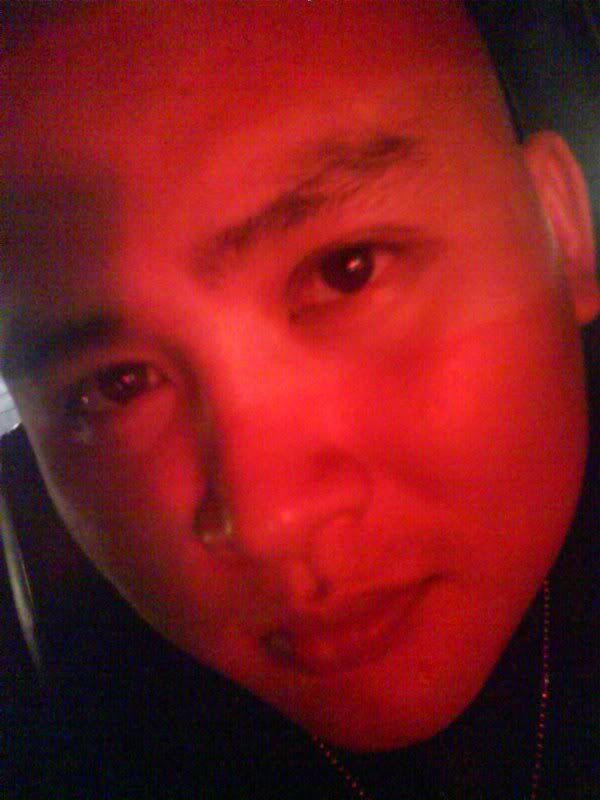 Say my name!
ps: All the best in your future undertakings Mar! Earning Brunei dollar is good eh? I shall claim for my treat when it is due 😛
Tags: Badminton, Beijing Olympics, Casual Dining, China, Food, Fork and Knife, Friends, Gold Medal, Kuching, Lee Chong Wei, Lin Dan, Photos, Sarawak, Silver Medal, Western