Greetings people!
I just came back from the deep jungle of Limbang, deprived of mobile signal (damn you DiGi! What Widest Coverage!) and internet connection. I had fun plucking leeches from my legs, bitten by insects, traveling along the river and walking under the rain in the forest. I am clueless of what are the latest shits going around the world and especially in Malaysia but knowing the typical everyday stories we are stuffed with I guess I do not miss any of it.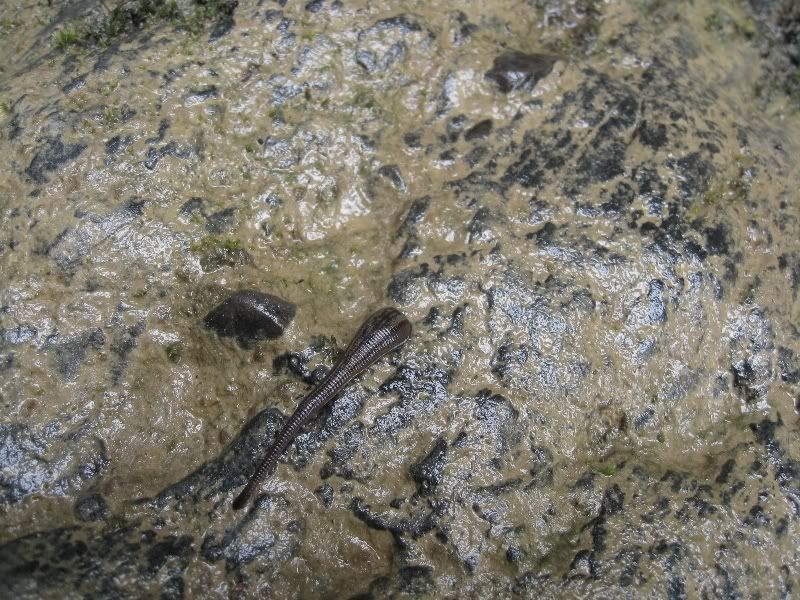 Leech! This bugger left nasty marks on the skin after it sucked your blood. I had more photos, some pretty disgusting with bloods and mashed leeches. Nevermind. Anyway, I bumped  into bigger 'leeches' at Limbang town.  ROTFLMAO!!
I stayed at Purnama hotel when I reached Limbang on Tuesday. The next morning I went into the Penan village, near Long Adang which is about 4-5 hours drive from Limbang town using 4WD vehicle, battling the logging tracks. Spent 3 days inside there and back to the town on Saturday night. Just a short stay in the town and I managed to walk a bit around the area near the hotel I stayed. It seems Limbang is THE place to get cheap liquors and ciggaretes!! Well, because.. ehem you do not have to pay 'sin' tax there. Get me? A carton of Malboro is RM57, around 40% cheaper than market price. I got 2 cartons for a friend, and a friend of mine packed 4 bottles of liquor for himself. Dirt cheap.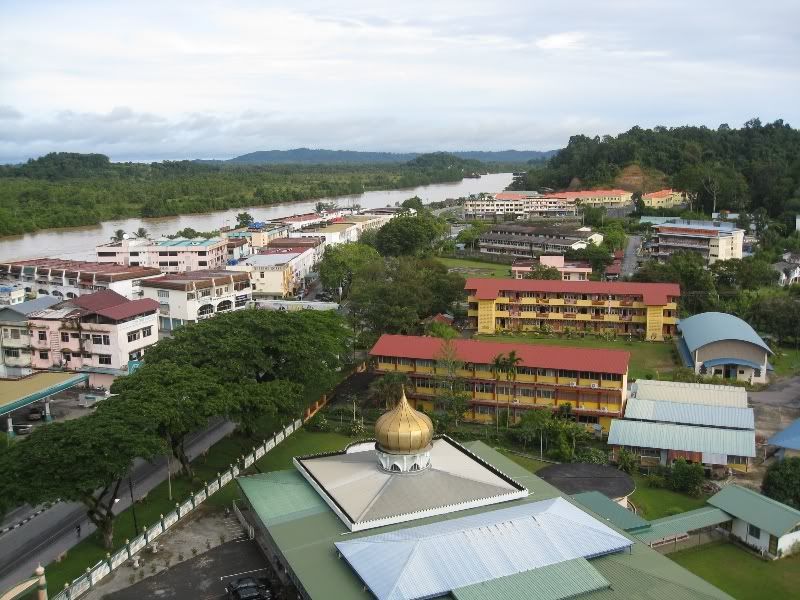 Limbang town, taken from the hotel room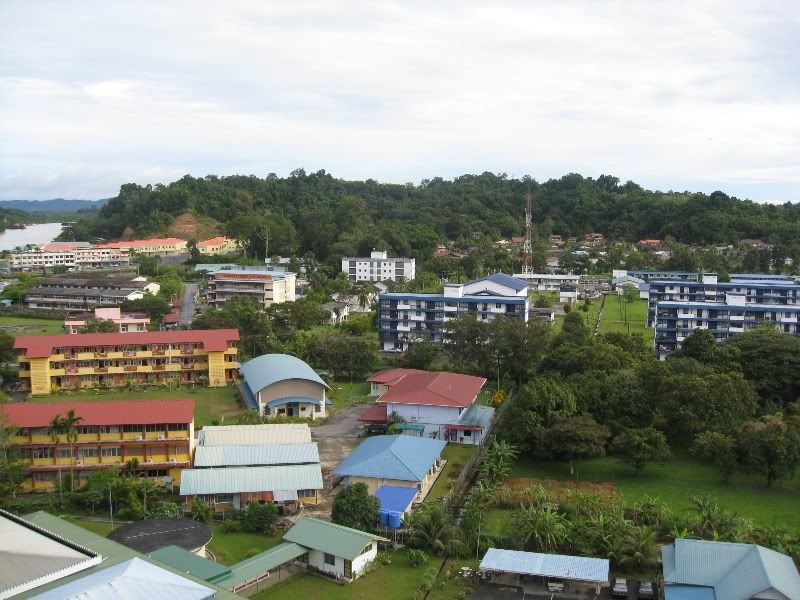 Lovely place eh?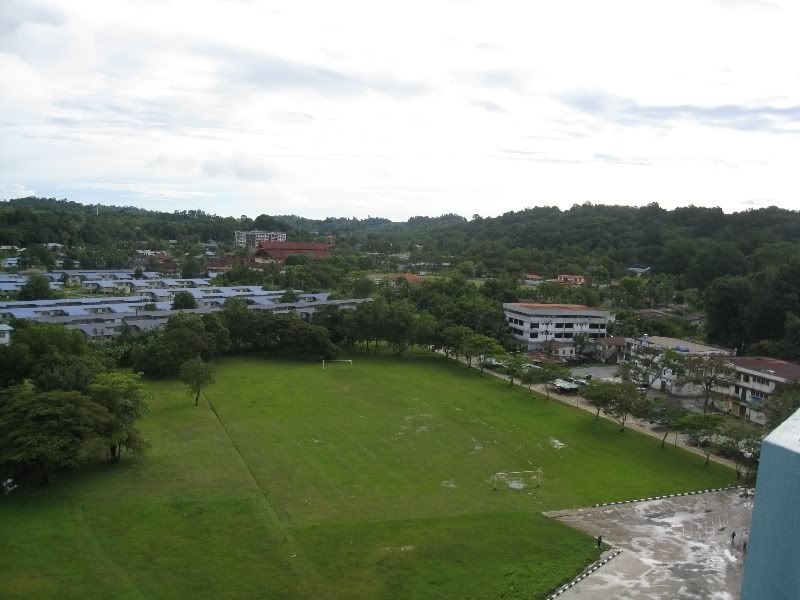 Reminds me of Sarikei town haha!
Here are some random photos I took during the trip: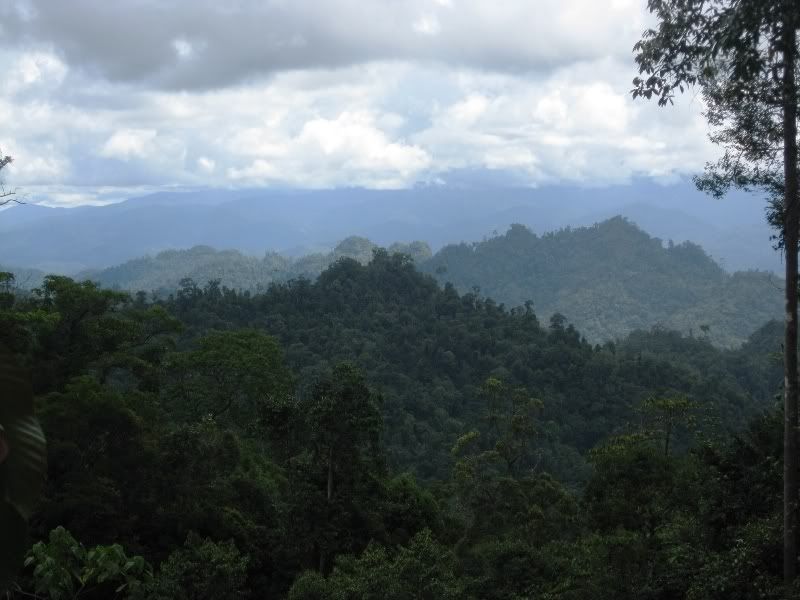 Save the rainforest, yor!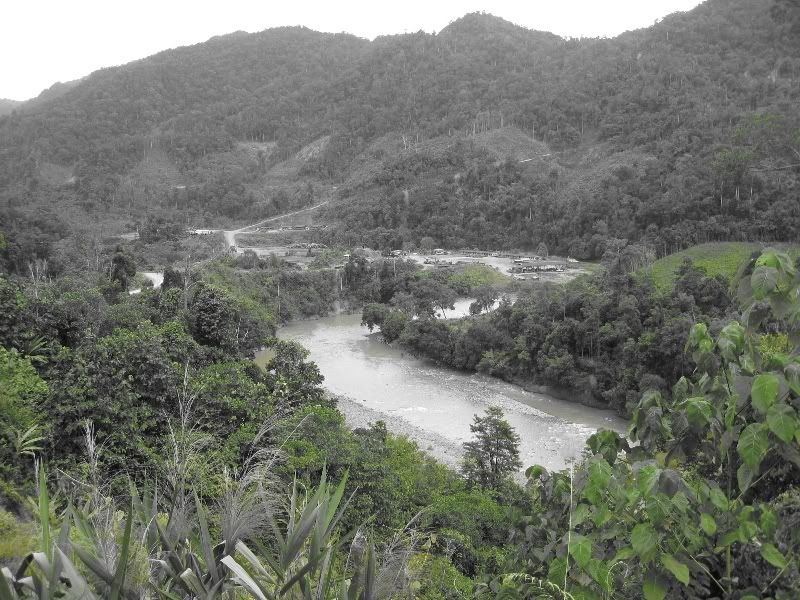 Taken from downstream of a logger's camp.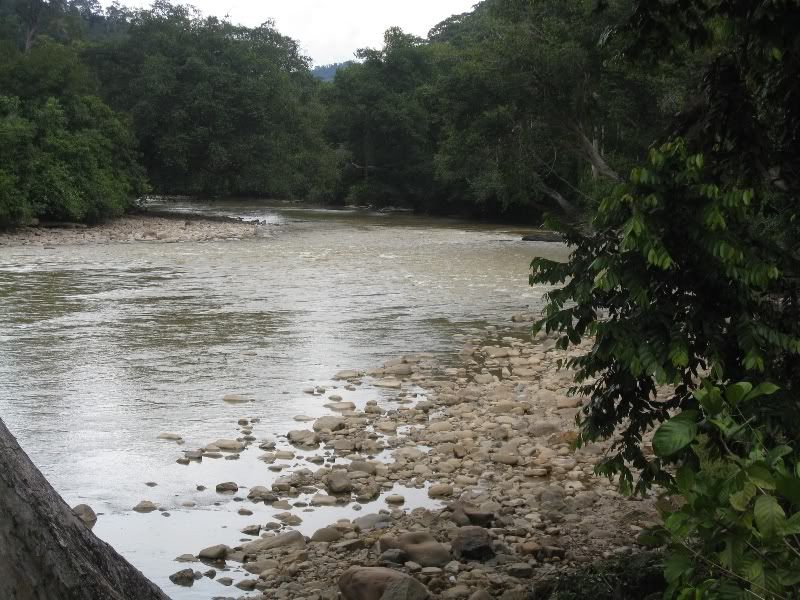 Closer look at the stream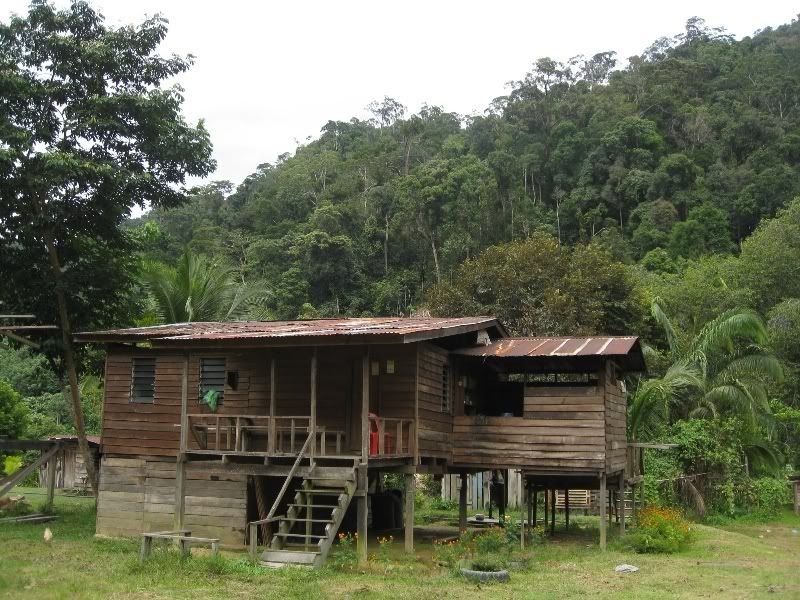 Had a short stay at Penan house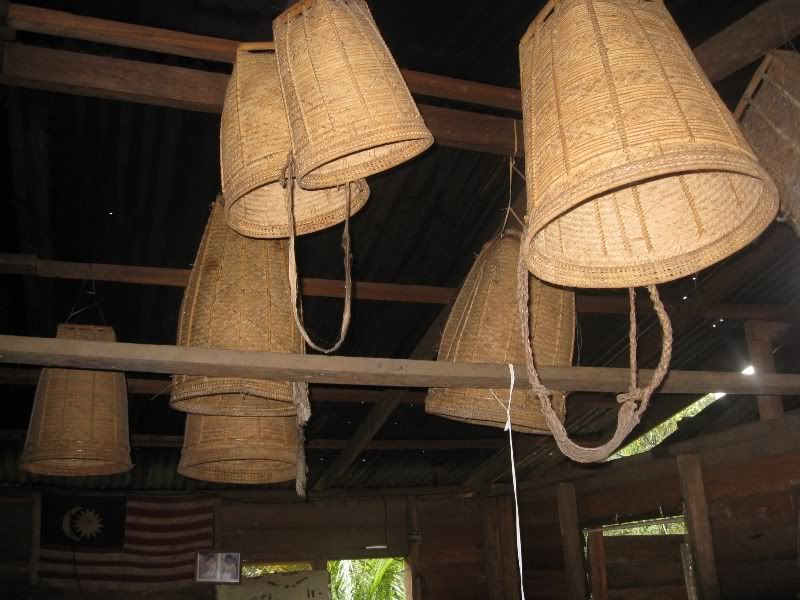 Baskets!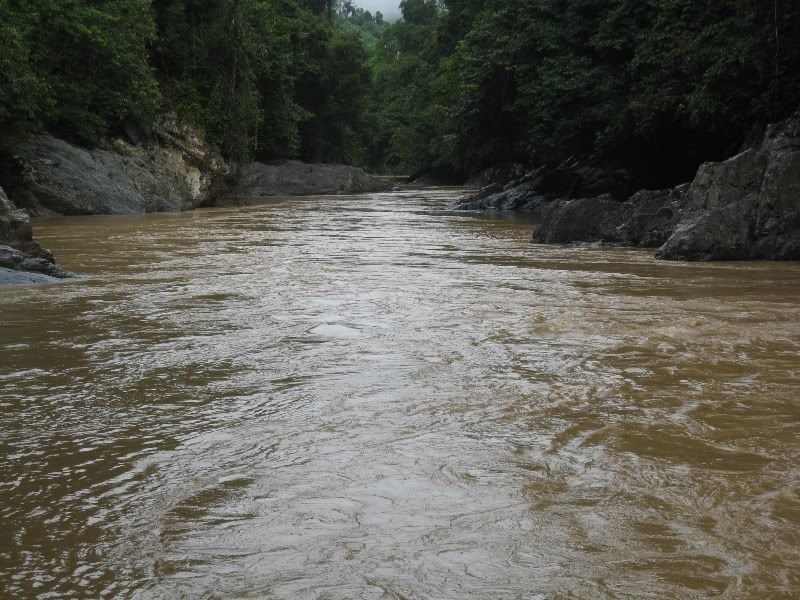 Limbang river – upstream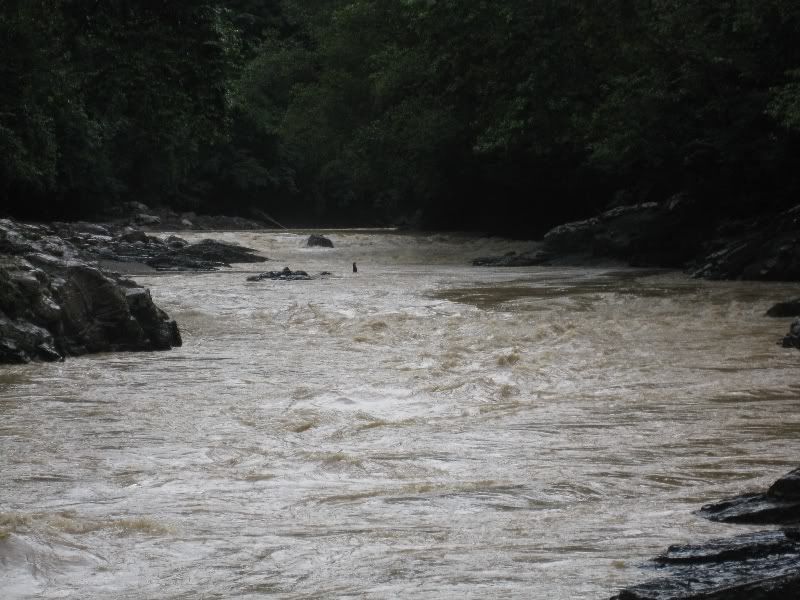 Fancy a swim?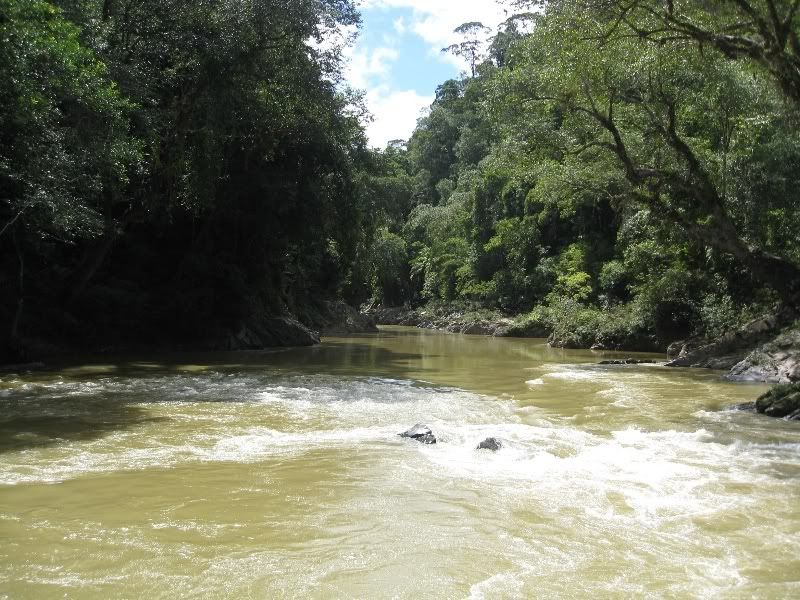 Teh C Peng, free of charge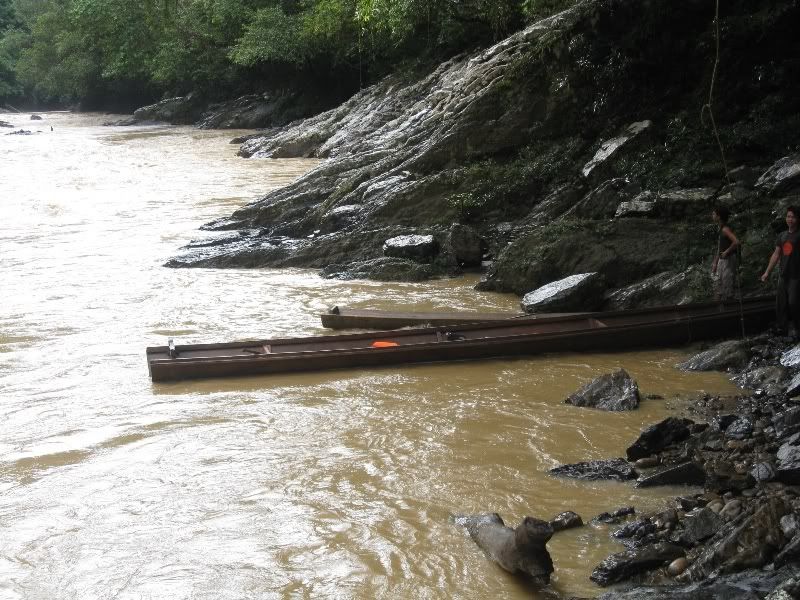 Our mode of transportation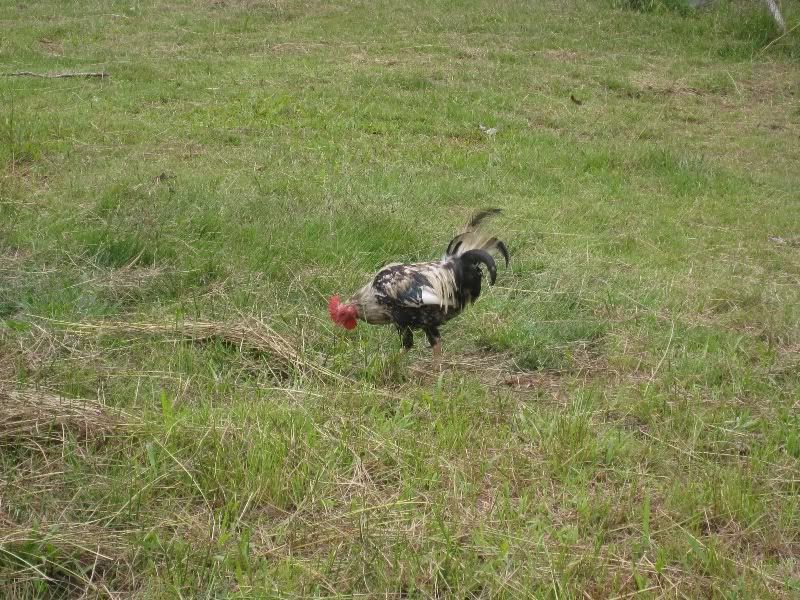 COCK. Big. Red head. COCK.

Sorry Kongkay and Will Chua, I checked my mobile on Sunday night (after I manage to get a signal – 19 missed calls? LOL!) and found out you guys called me when I was away – well Will Chua told me it was for makan-makan, guess we need to rearrange that again eh?
STP was having fun in KK and he sms-ed me when I was at Miri airport, waiting for my 2.30pm flight to Kuching saying his flight would land in Miri around 2pm, probably we two can get together-gether again. ROTFLMAO! Too bad, I did not see any silhoutte of him and later when I checked his blog, he wrote this:
I'm back. After three failed attempts to land in Miri, stormy weather – the plane proceeded to Bintulu and then to Sibu. Landed 45 minutes later than scheduled! So scary!!!! LOL!!!
HAHA! Poor STP. Well lucky my flight left Miri airport just before the storm hit. Took some photos from the plane.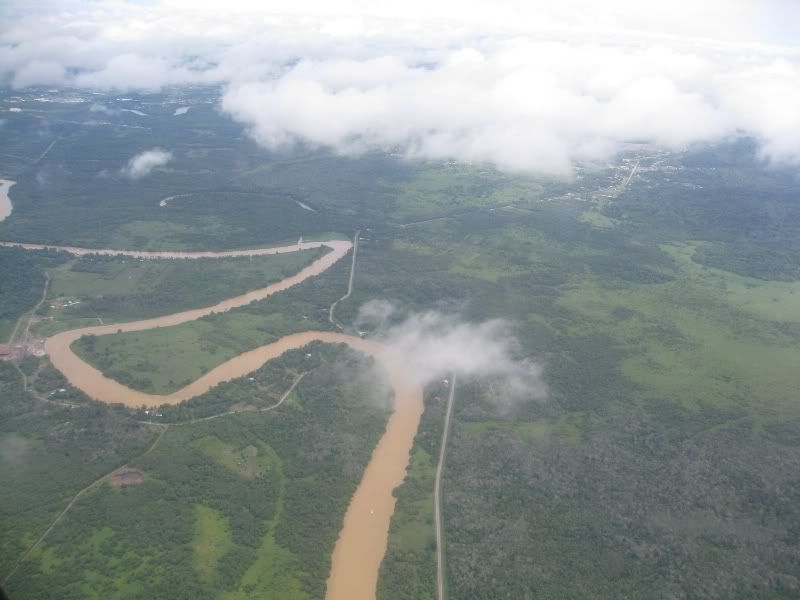 Take off..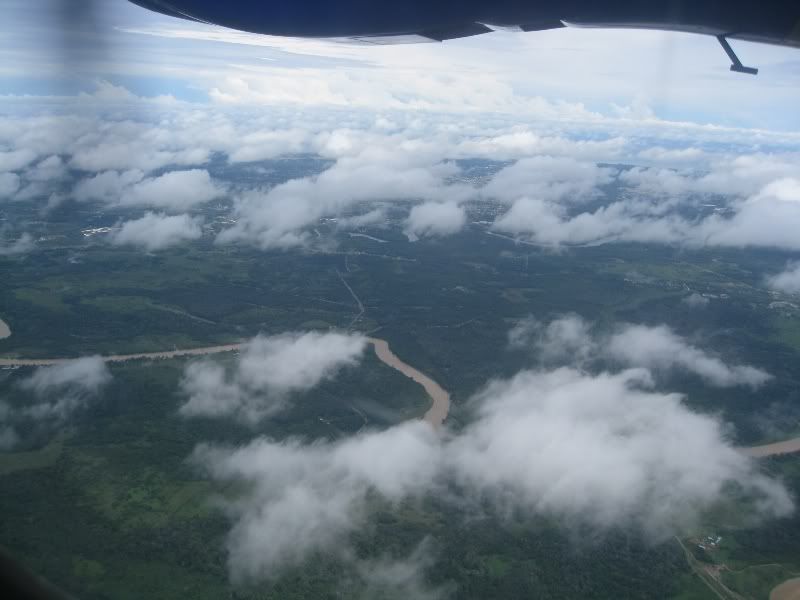 Up and away!
Goodbye Limbang!